≡≡≡≡≡≡≡≡
Happy Halloween – 22nd October 2021
Some Halloween activity from Room 12, 13 and 14 today! Spooky costumes and Halloween banquets!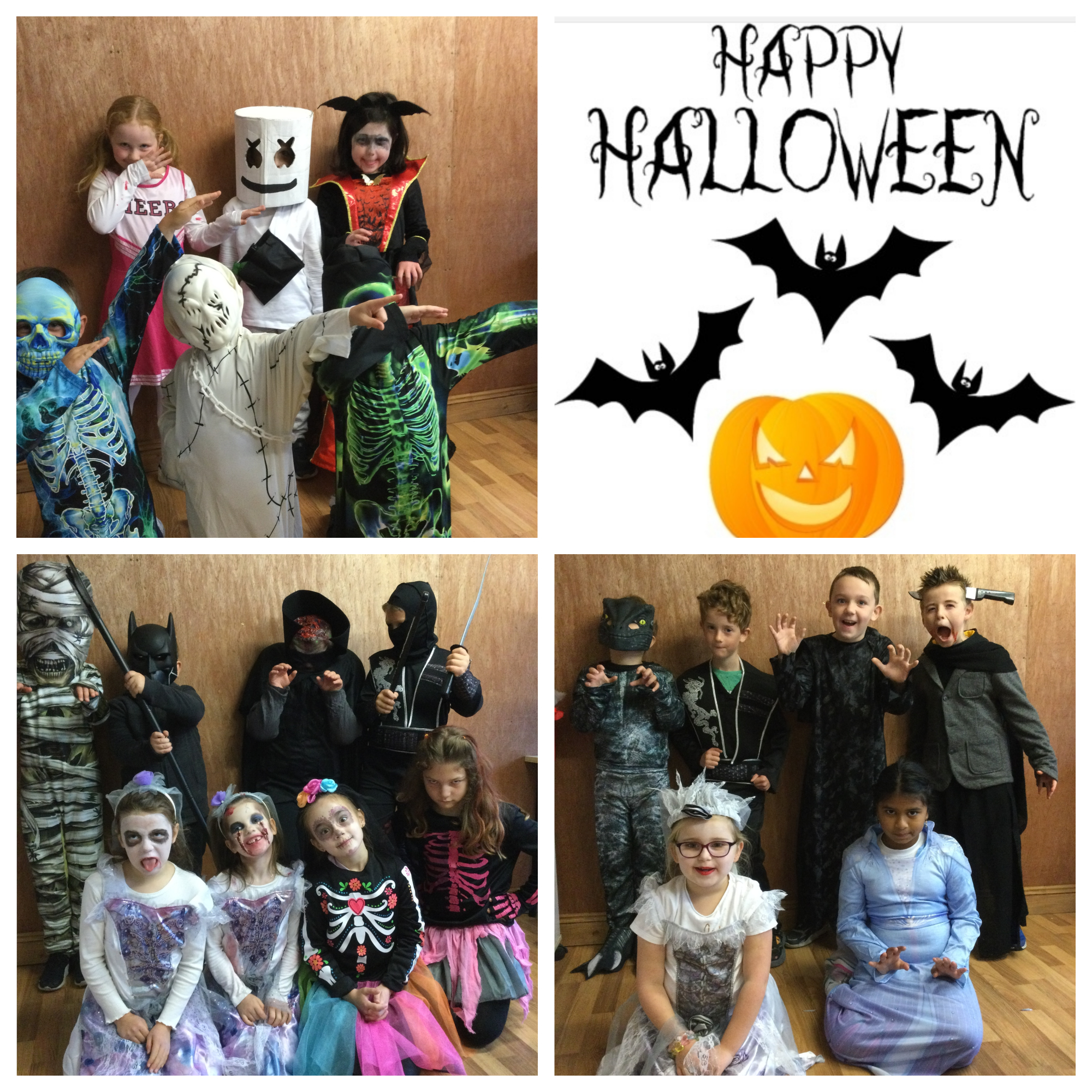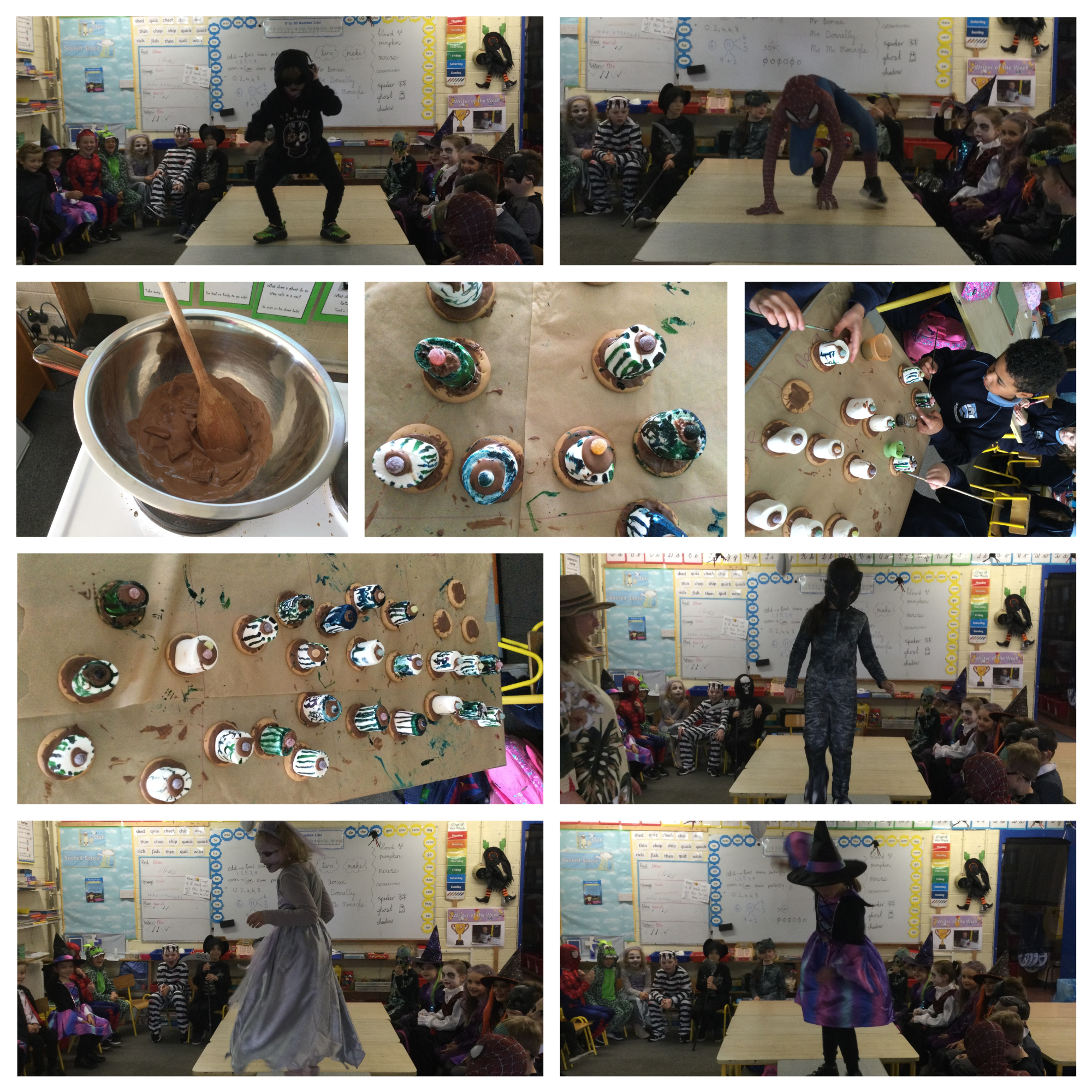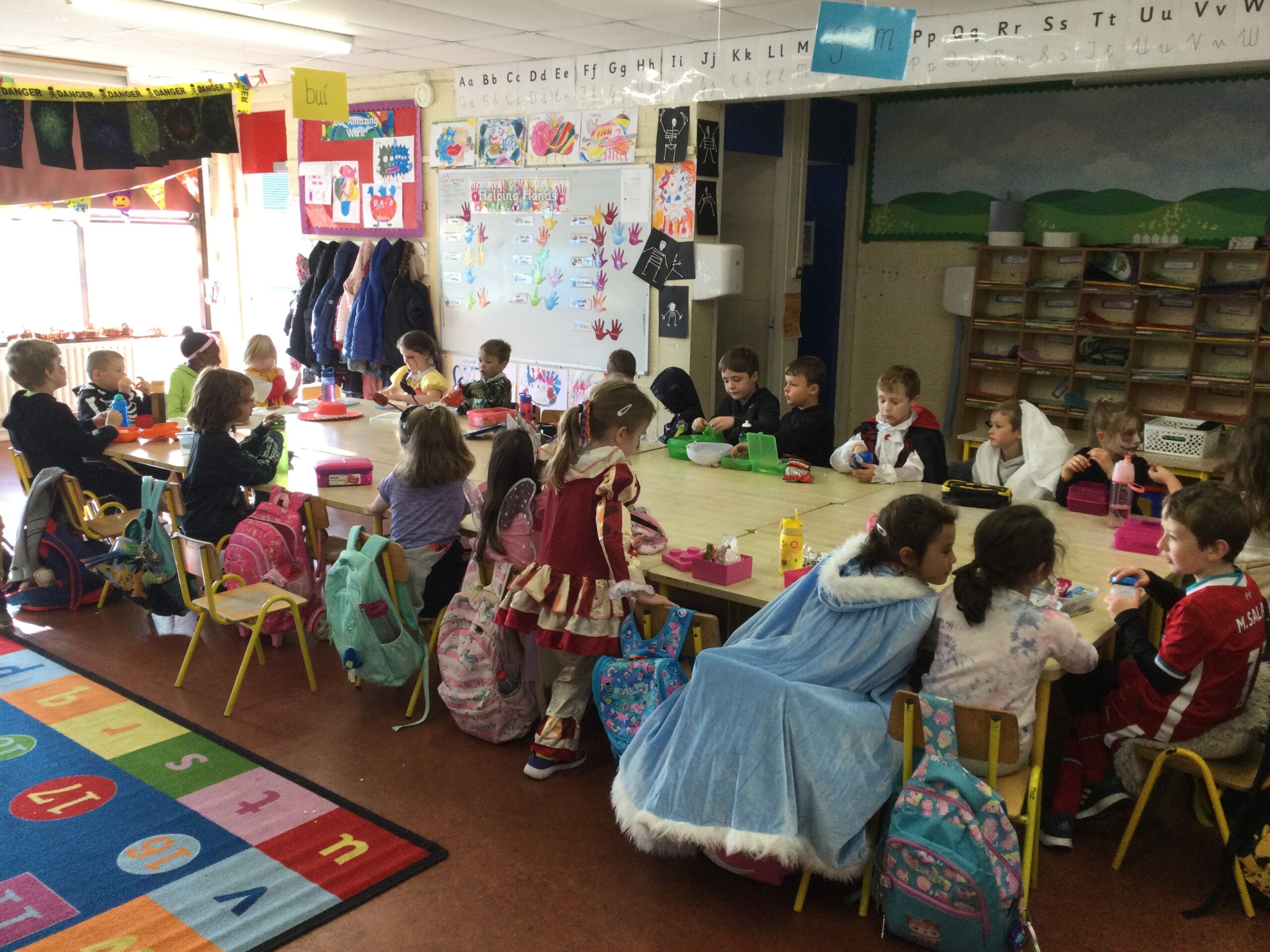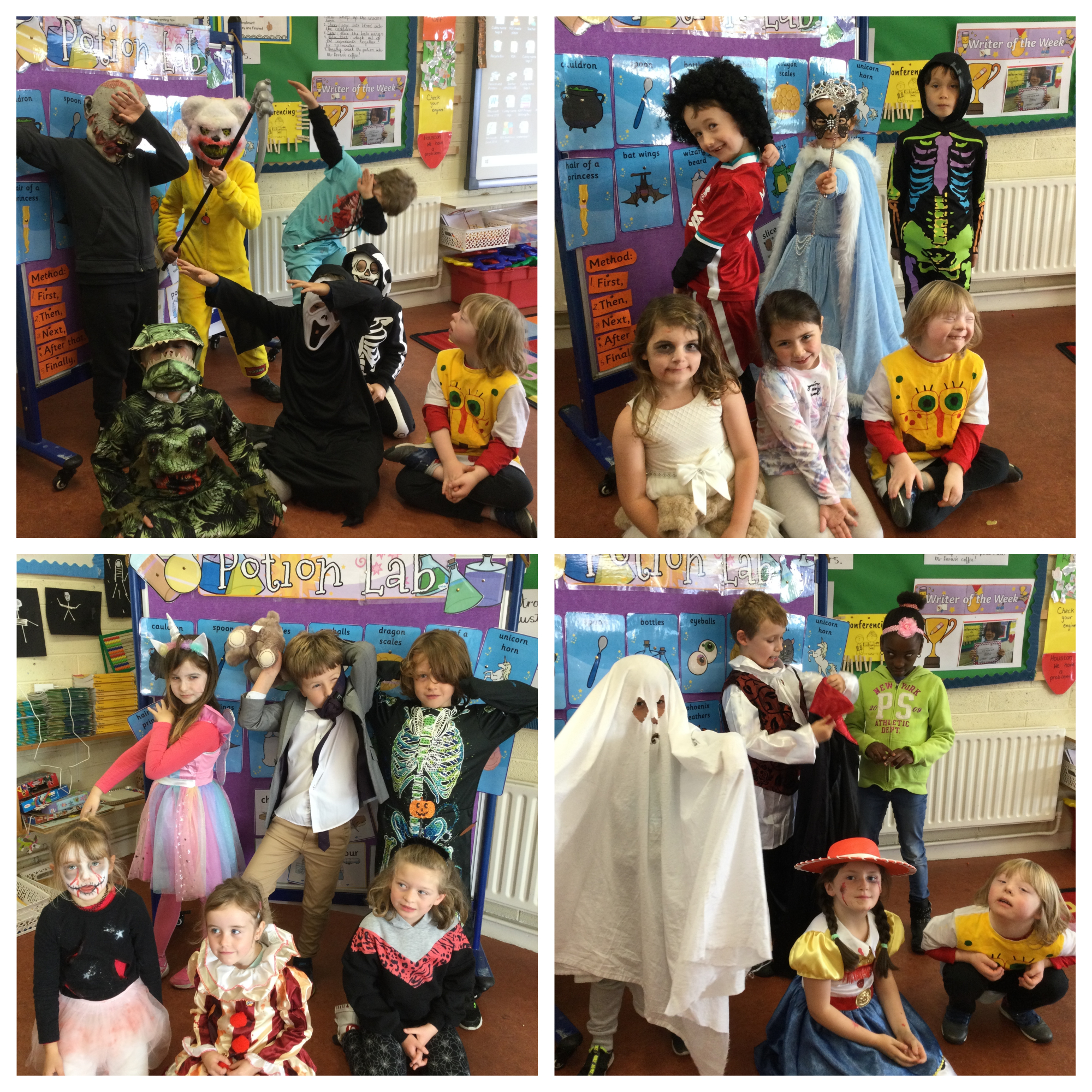 ≡≡≡≡≡≡≡≡
Aistear – 20th October 2021
The children in Room 8 are really enjoying the theme for Aistear at the moment which is 'The Restaurant'. The children have been engaging in many different activities regarding 'The Restaurant'. The role play group have been setting tables, taking orders and serving food to their customers. Other stations in Aistear include designing menus, creating their favourite dinner, building a restaurant, and using playdough to make different types of meals etc.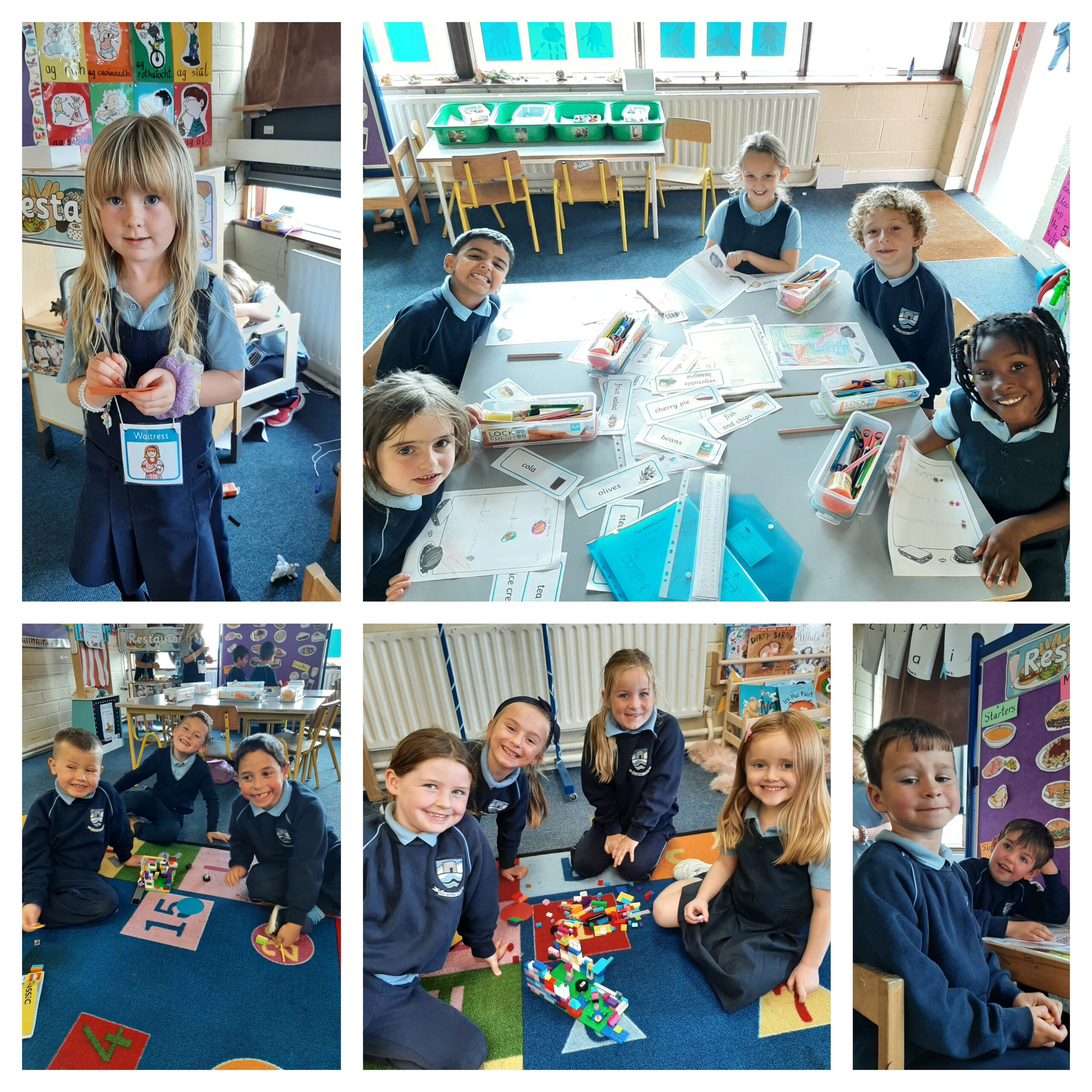 ≡≡≡≡≡≡≡≡
Art around the school – 20th October 2021
Take a look at some of the recent artwork by our 3rd and 4th class pupils.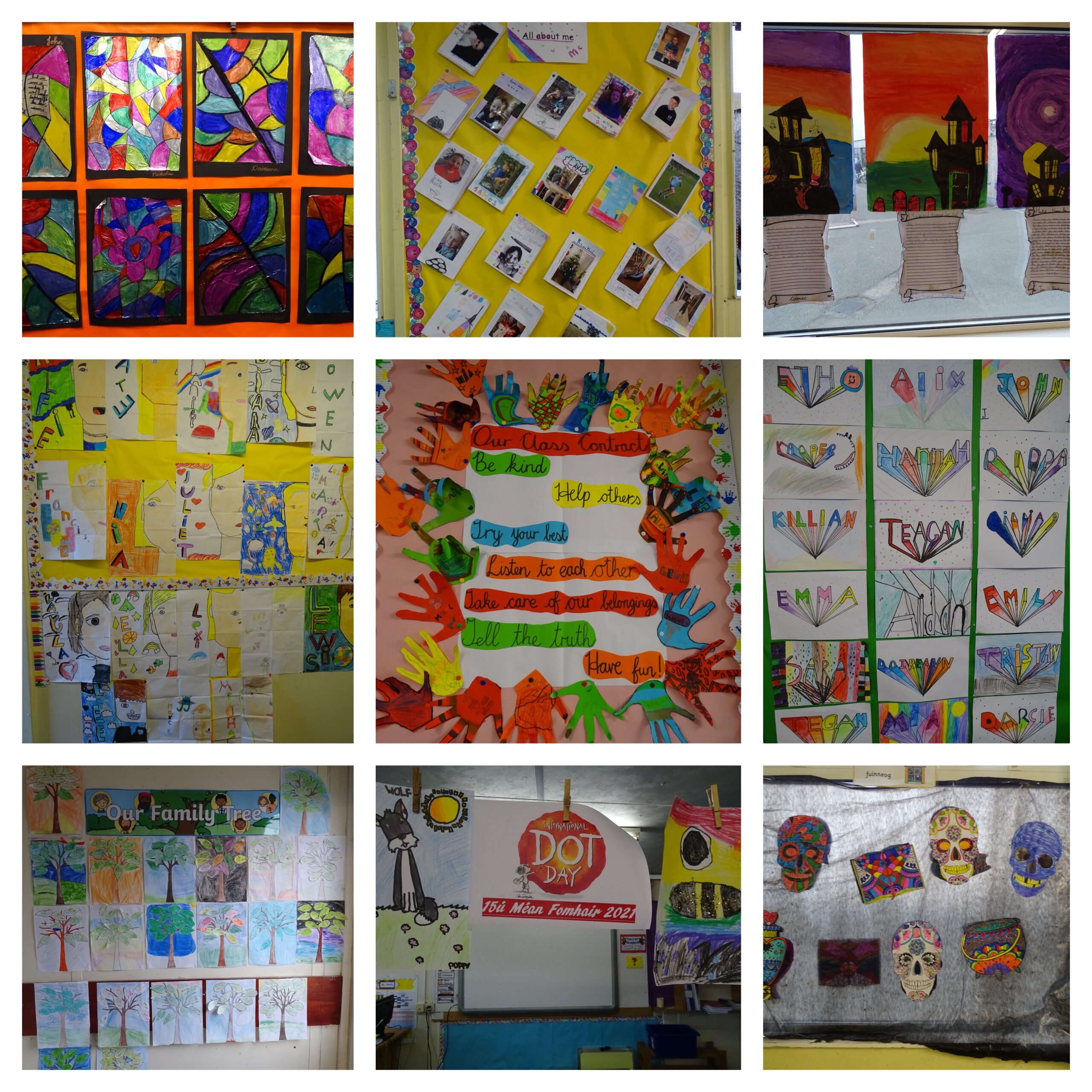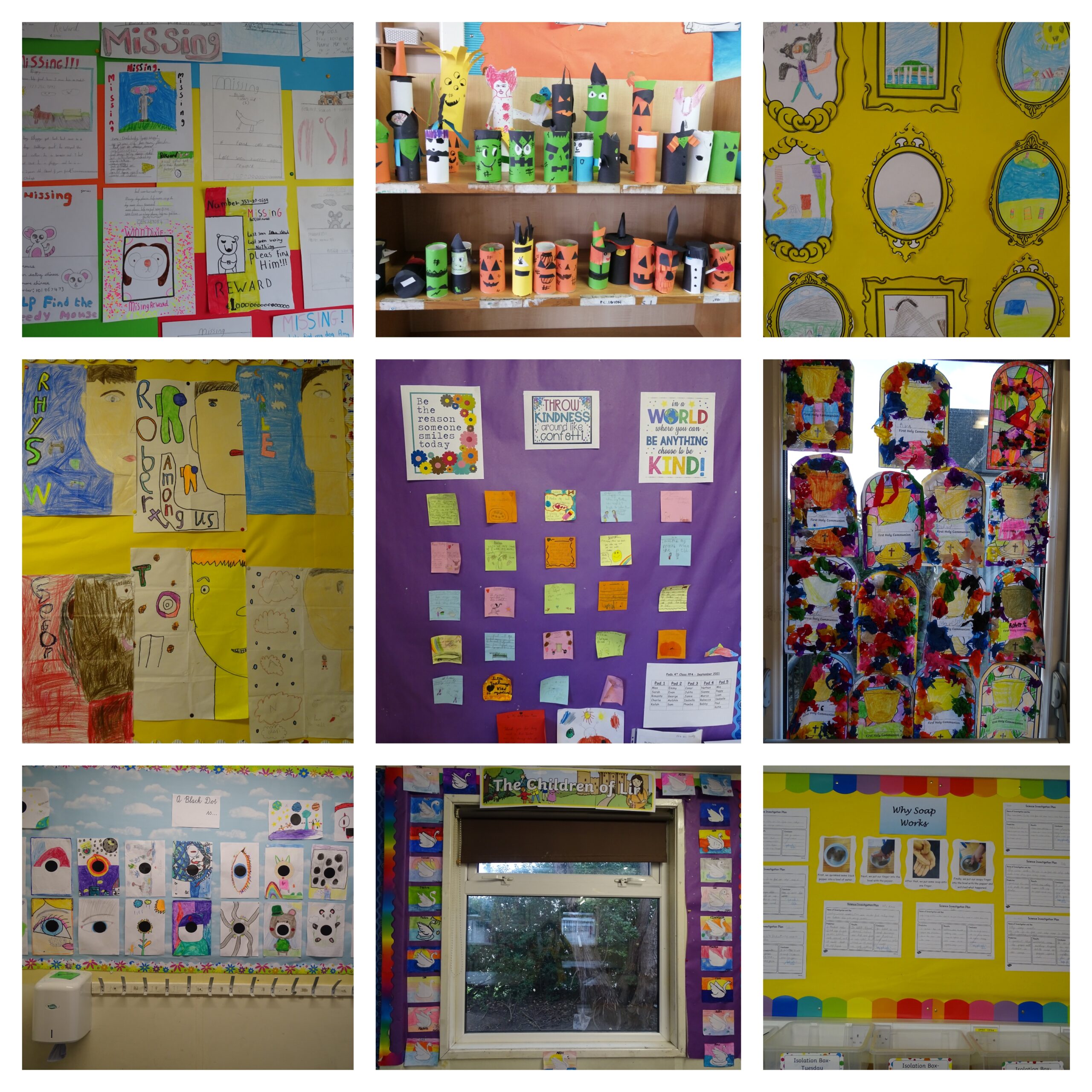 ≡≡≡≡≡≡≡≡
Building Bridges – 19th October 2021
Pupils from 6th class showed their creative side in designing and constructing bridges from recycled materials! Check out their bridges below.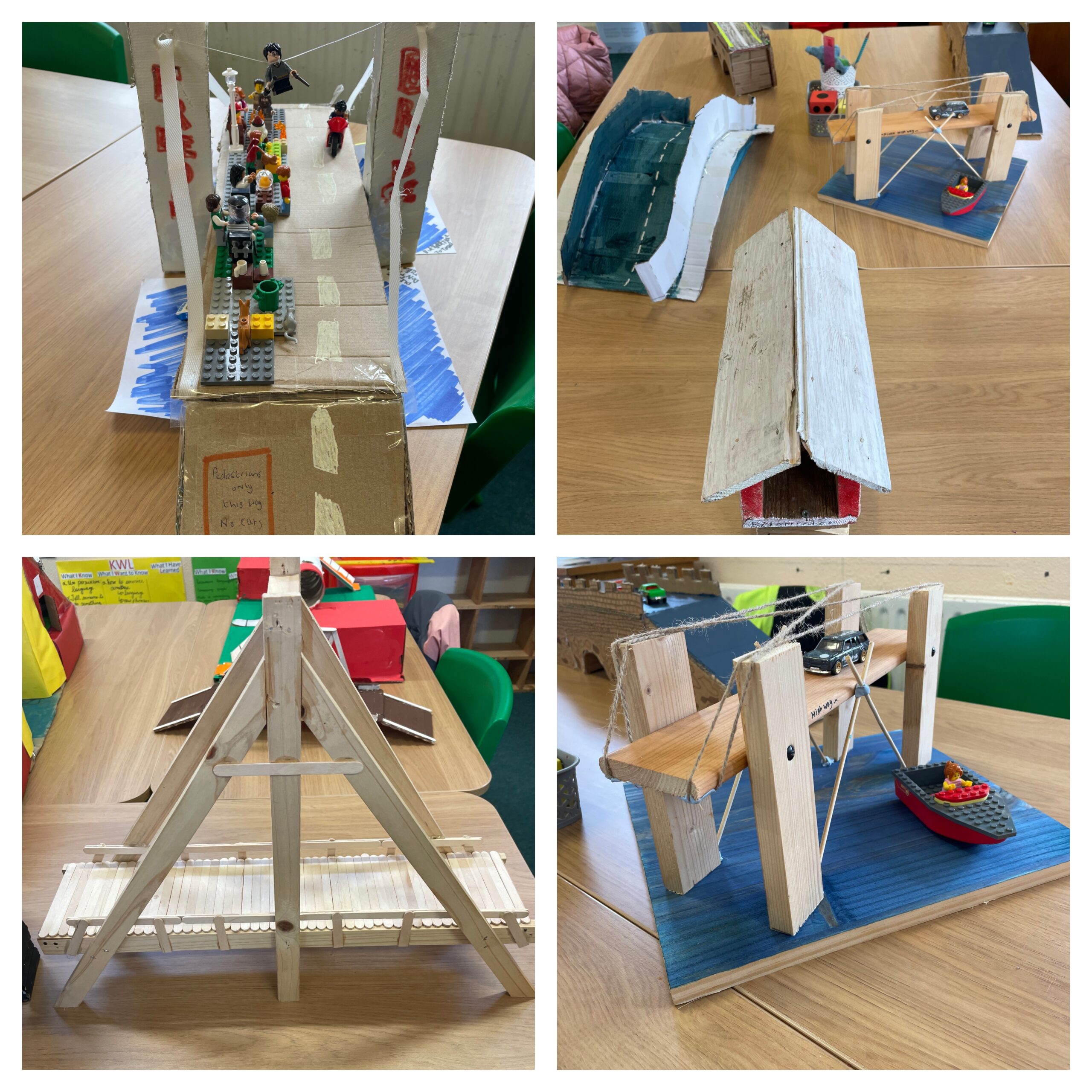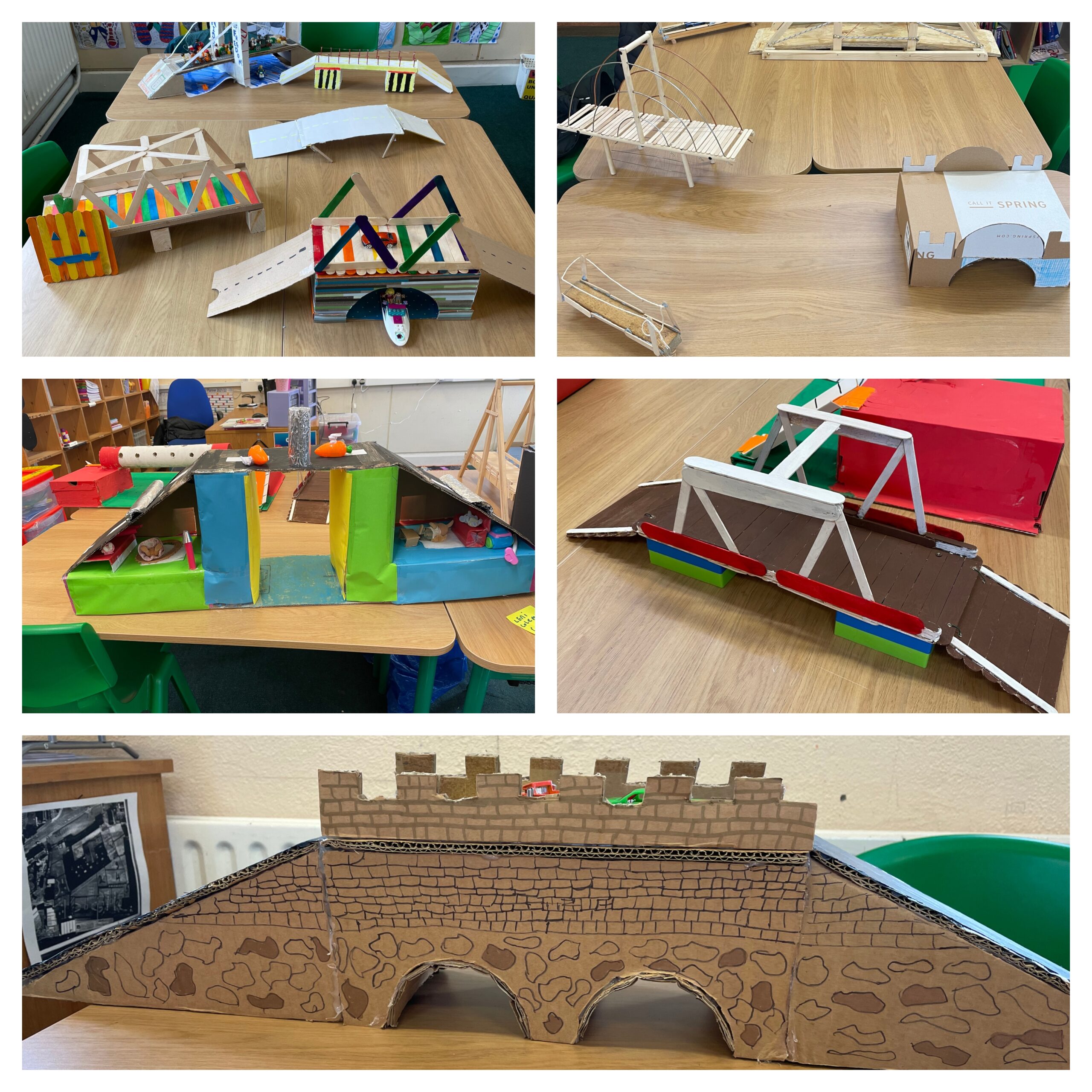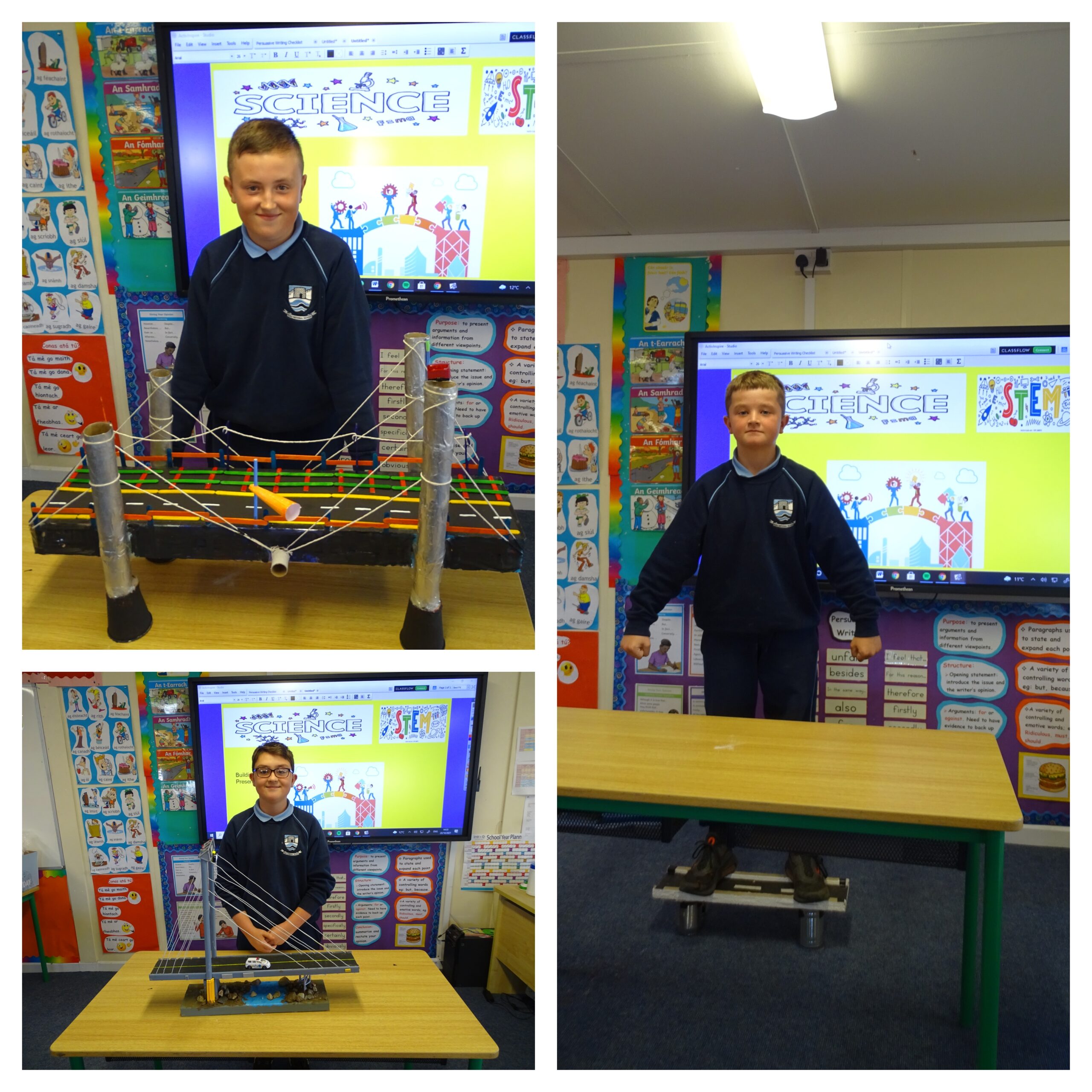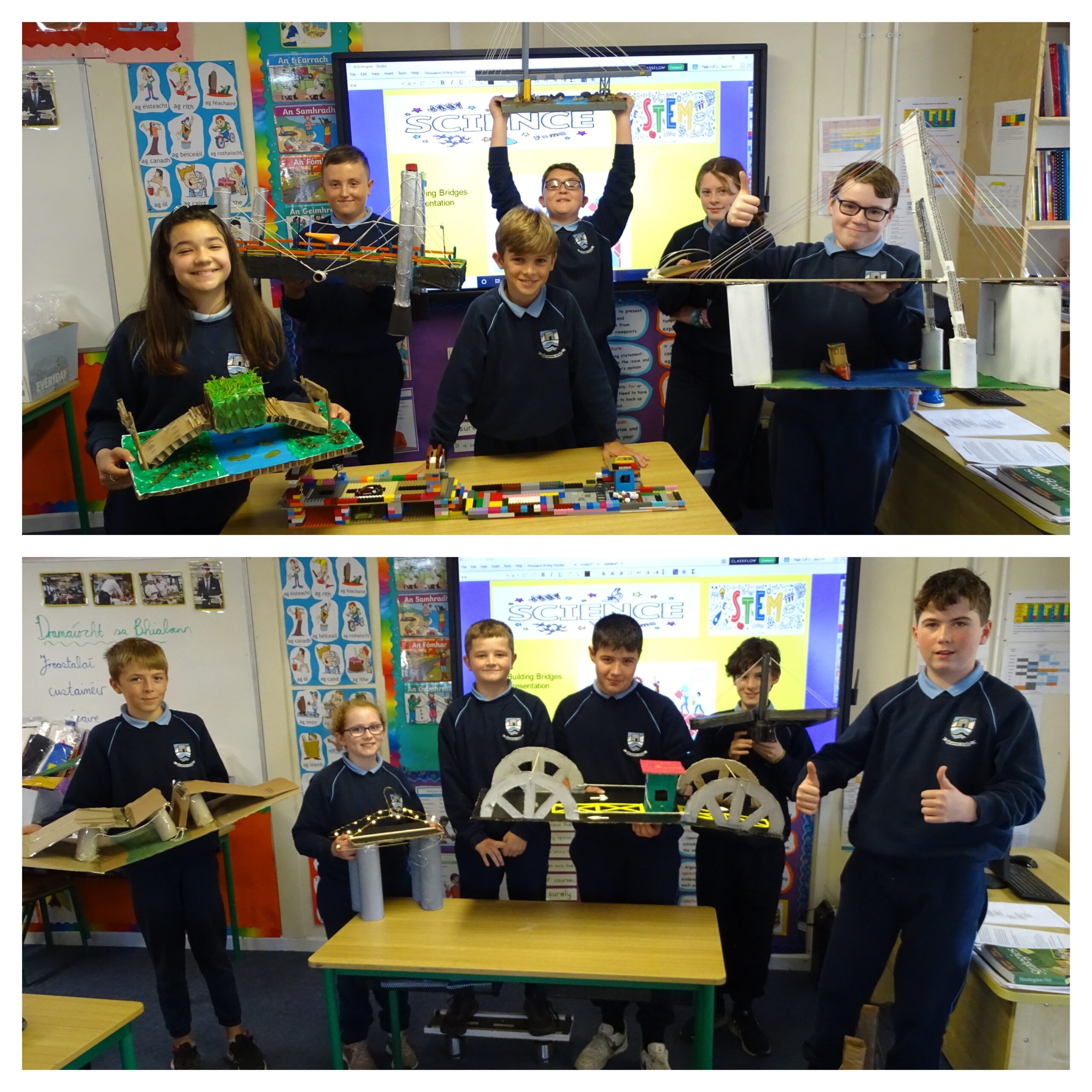 ≡≡≡≡≡≡≡≡
STEM – 18th October 2021
We love STEM challenges in Pre Fab 15. We enjoyed working together to design and build the tallest tower. We learned that the tallest tower needed a clever foundation to stand!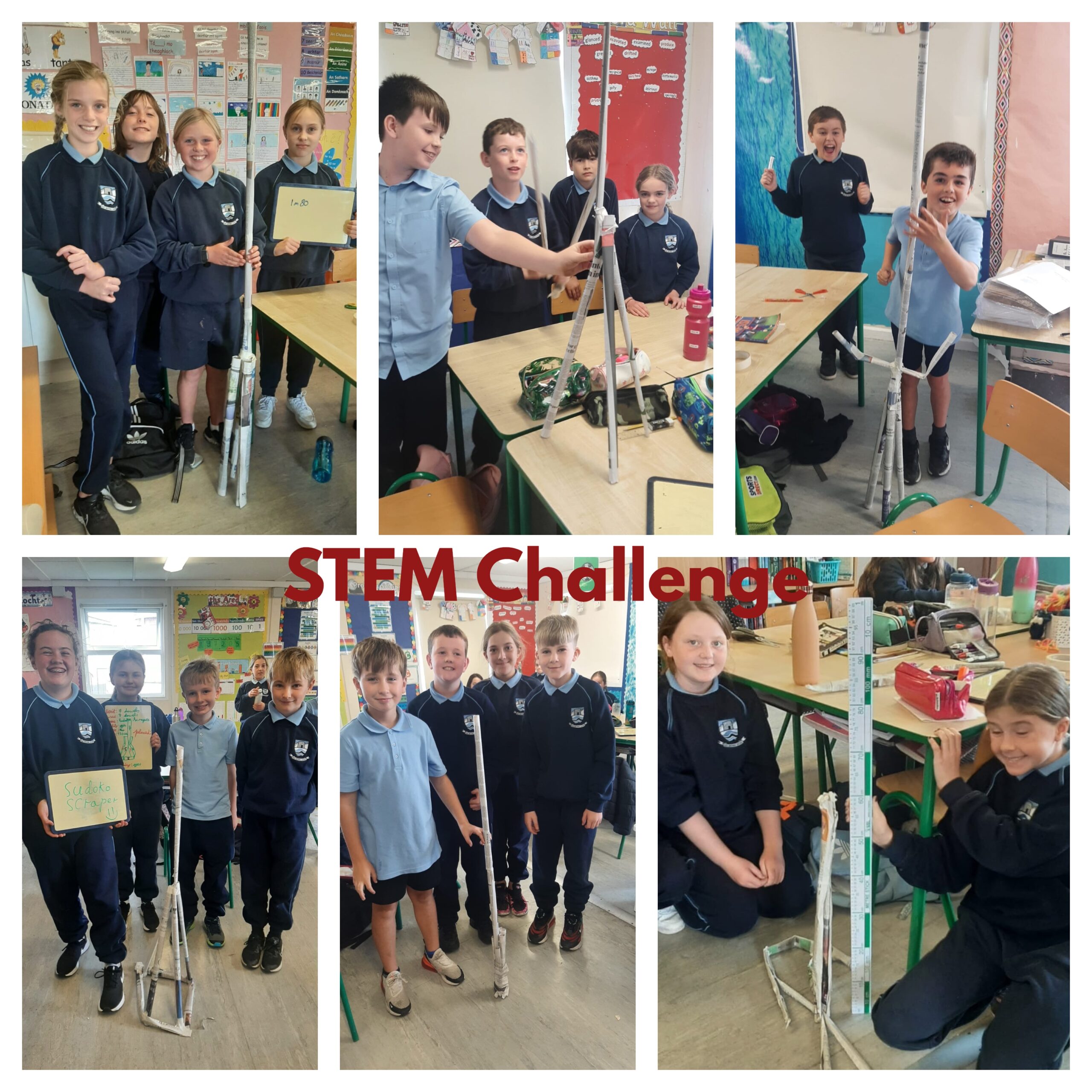 ≡≡≡≡≡≡≡≡
Inspiring Ireland – 16th October 2021
Prefab 15 were delighted to take part in Inspiring Ireland, Inspiring Students- An Interview with An Author. Our favourite author David Walliams chatted to us and read us stories from his favourite parts of some of his books.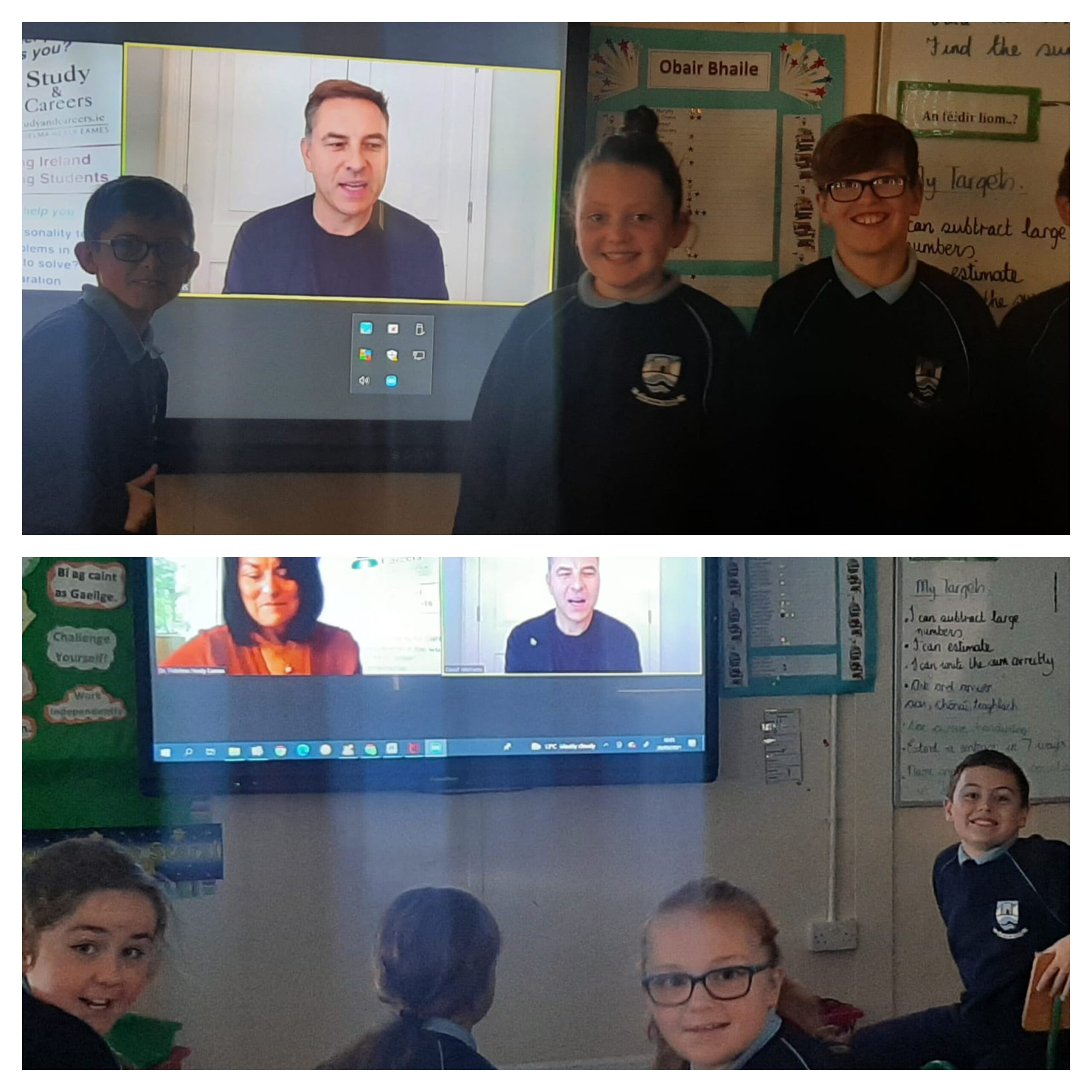 ≡≡≡≡≡≡≡≡
Maths week – 15th October 2021
Our classes enjoyed a Maths trail around the grounds of our school this week to celebrate Maths Week 2021. The children worked collaboratively together while practising their mathematical and problem solving skills. We love active learning here at Rush National School!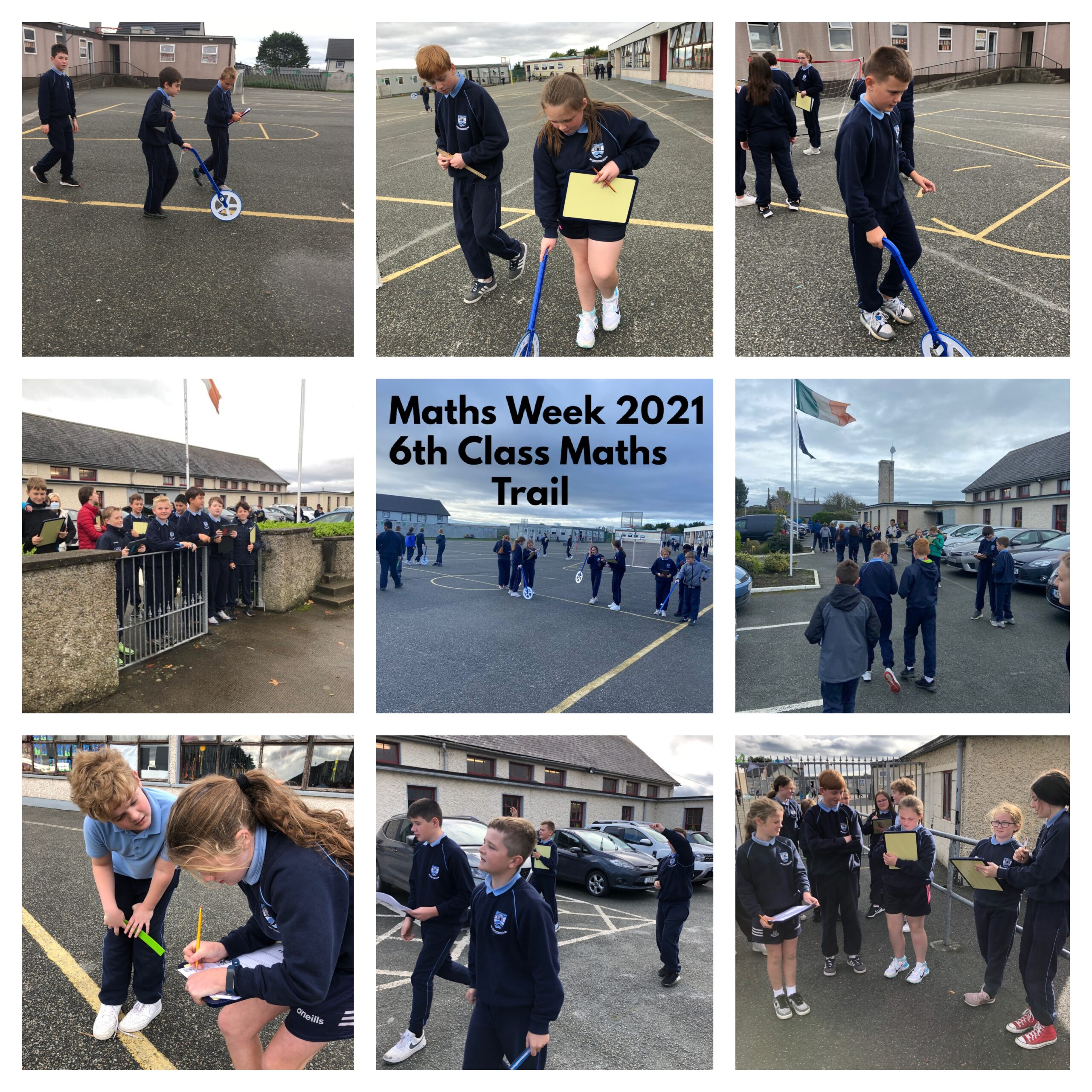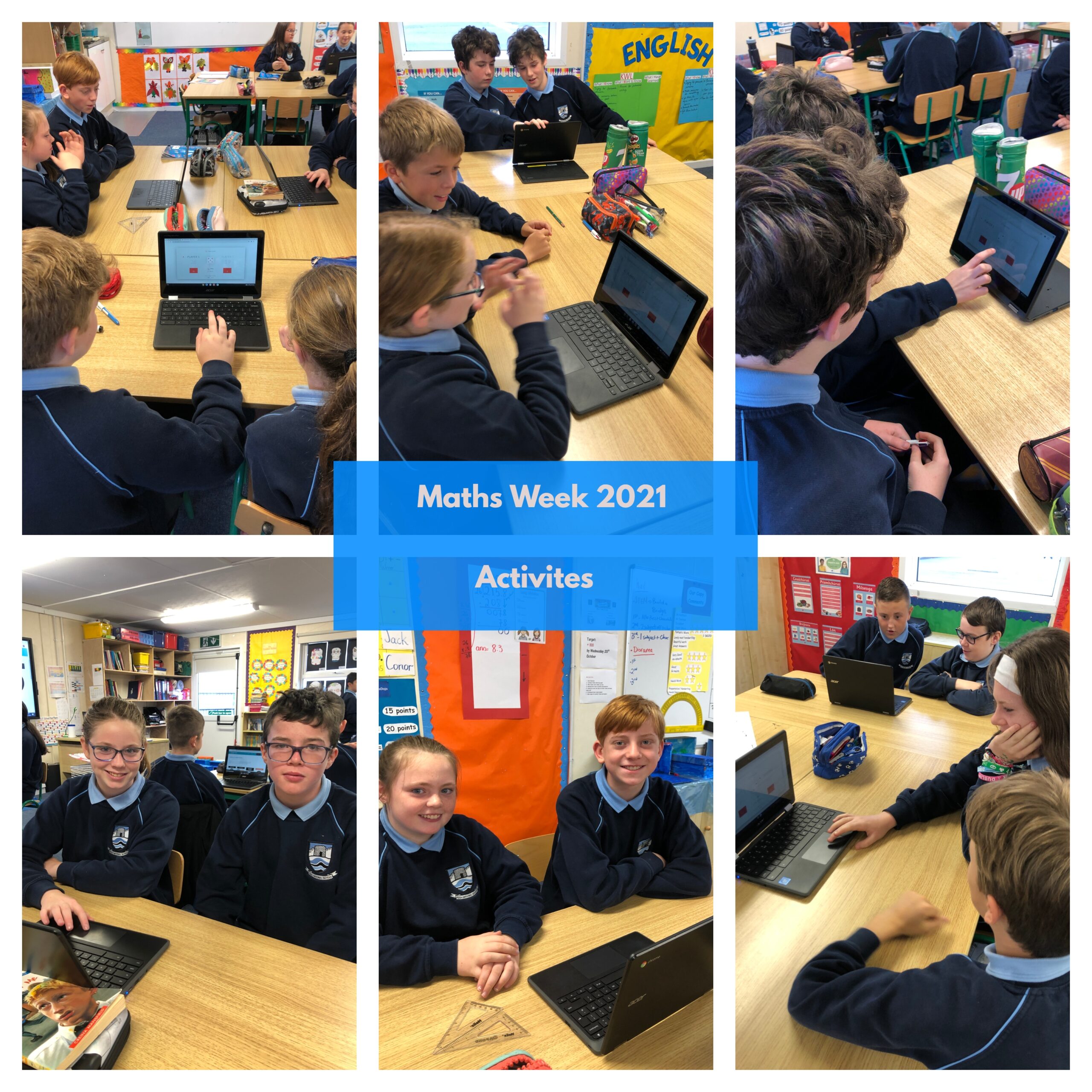 ≡≡≡≡≡≡≡≡
Autumn Baking – 15th October 2021
The children from 6th class in Pre Fab 14 enjoyed baking some apple cakes with apples from a local tree in Rush. We think we might have some famous bakers on our hands!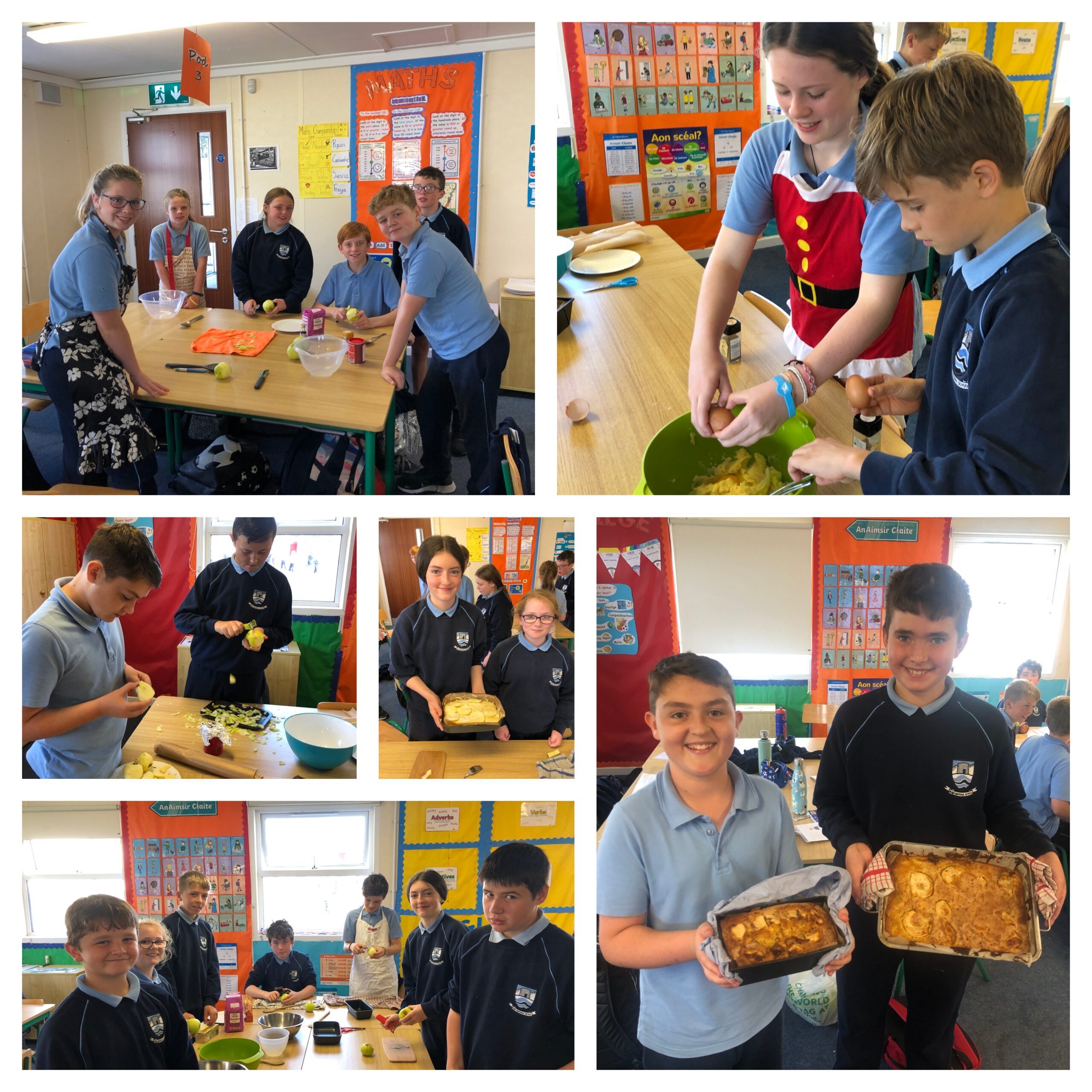 ≡≡≡≡≡≡≡≡
School Soccer – 5th October 2021
Rush National School were delighted to make a return to sport last week in Malahide. Mr. O'Hara and Ms. McCarthy brought four teams from 5th and 6th class to Gannon Park to participate in the UEFA Grassroots Event. The children had a fantastic day out, showing great enthusiasm, teamwork and skills. Good sportsmanship awards were received by Caoimhe and Callum. Well done everyone!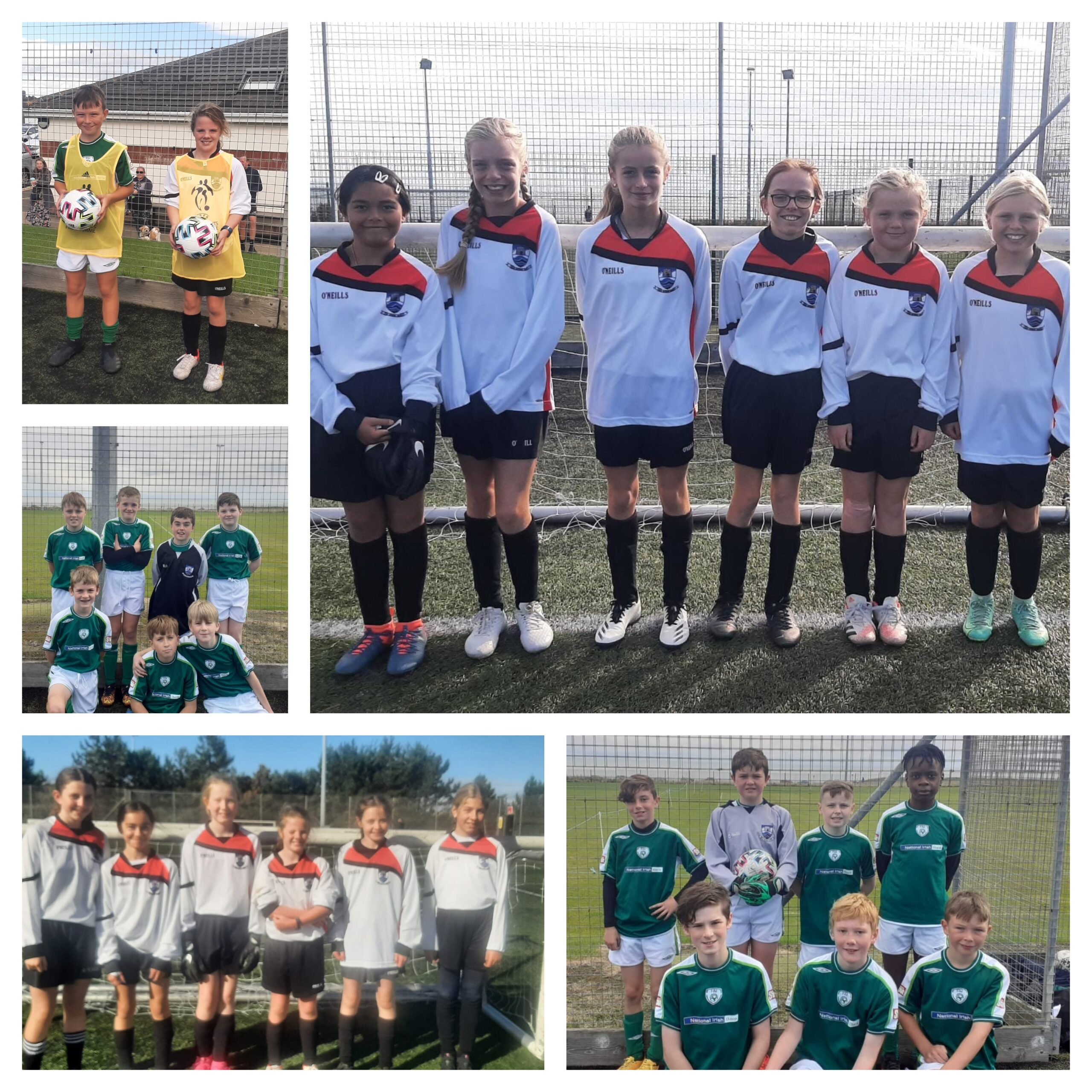 ≡≡≡≡≡≡≡≡
Pyjama and Crazy Hair Day – 1st October 2021
Our pupils enjoyed getting dressed up in their comfy pyjamas and also created some crazy hair styles for our school 'Pyjama and Crazy Hair Day'.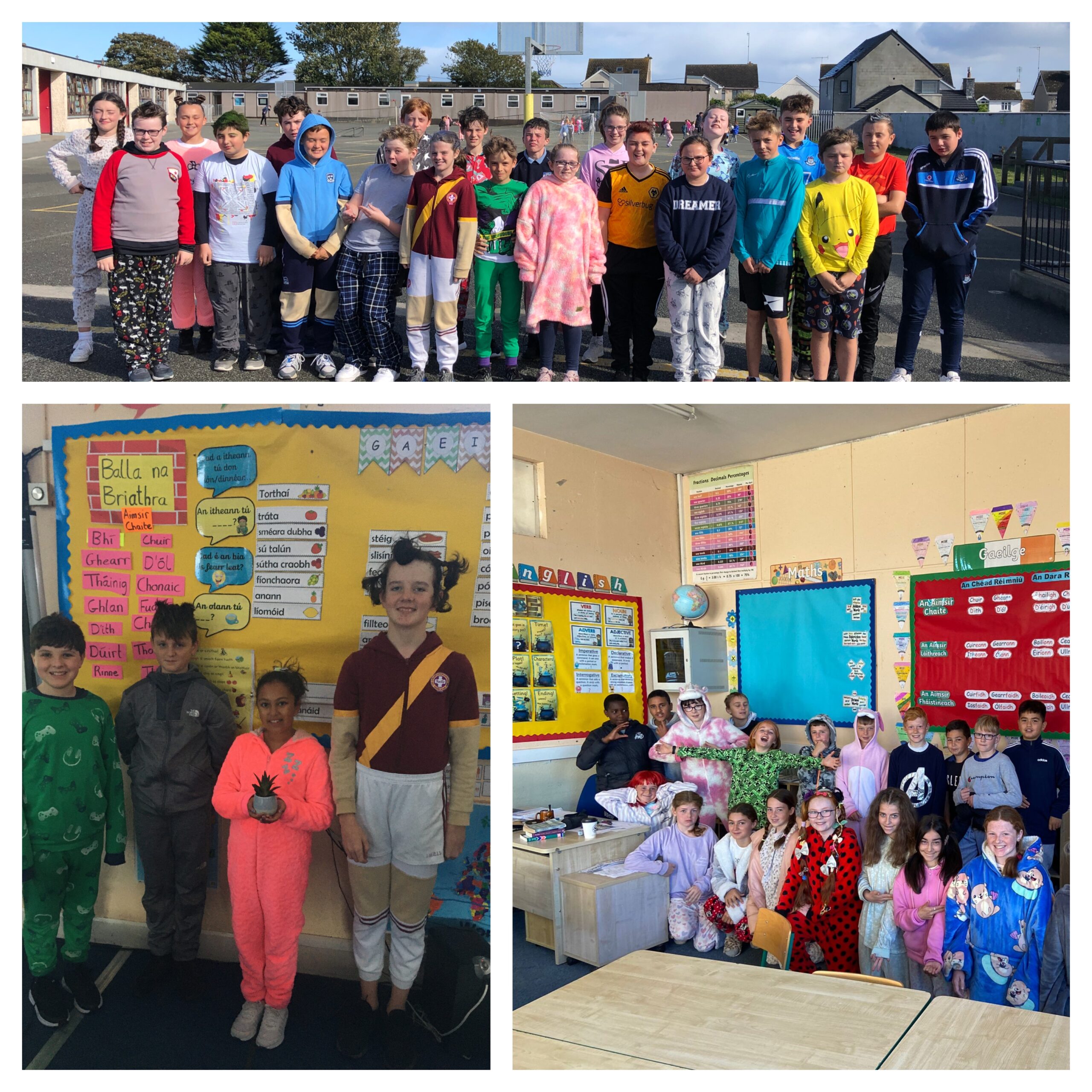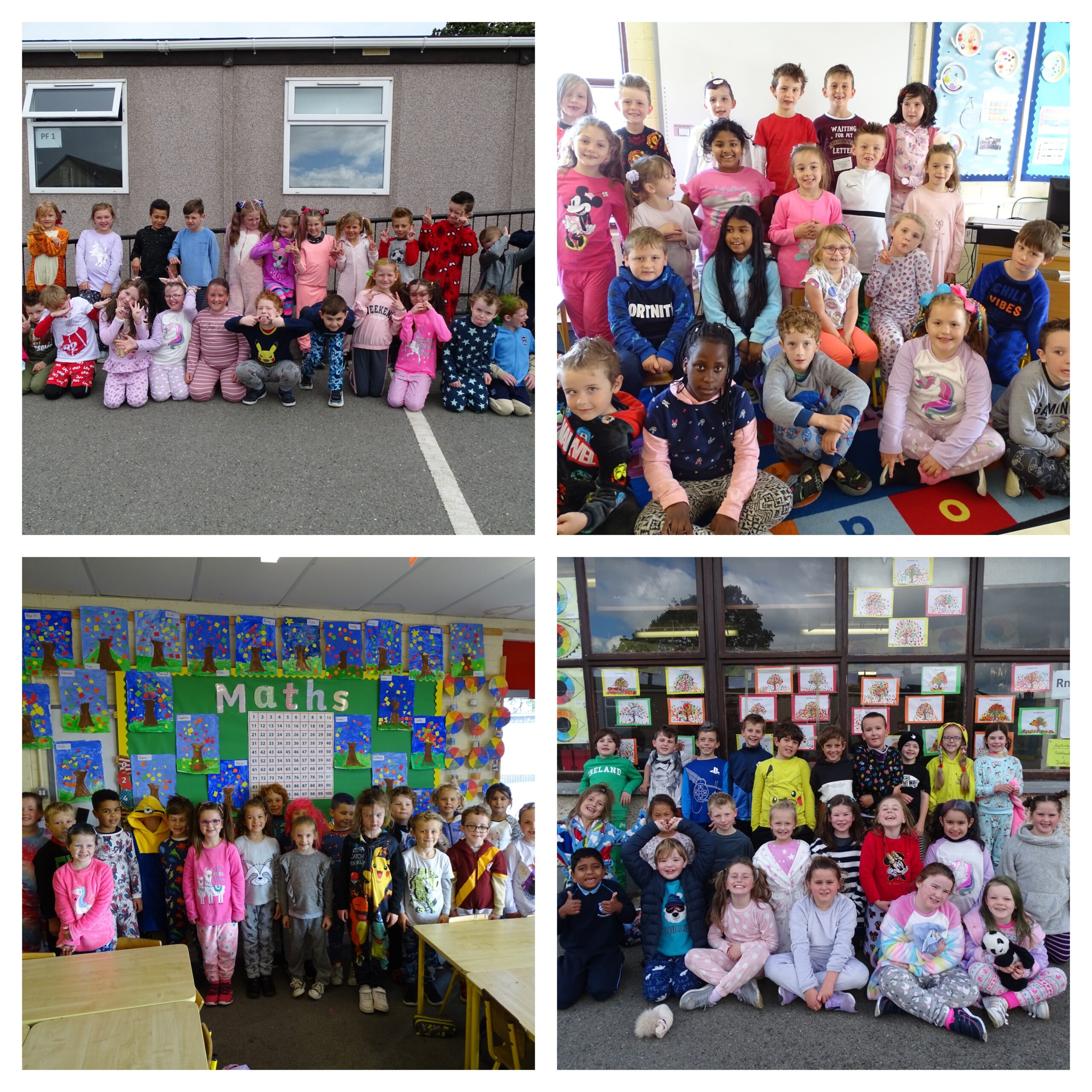 ≡≡≡≡≡≡≡≡
Back to School documents – 30th August 2021
The following link outlines the full version of the 'Response Plan' for Rush National School.
Response Plan for Rush National School 31.08.21
The Parental/Pupil Edition is a shortened version and highlights the practical changes that staff, parents and pupils need to fully adhere to. For ease of reference, these have been broken into three separate documents; 'Accessing the School Campus', 'Safety Measures' and 'How You Can Help'. Click on the links below to view these documents.
Accessing the School Campus 2021
≡≡≡≡≡≡≡≡
Back to School – 25th August 2021
We look forward to welcoming the boys and girls of Rush National School back on 31st August. Please click on the link below to watch Mr. Doran's video on 'Returning to School'.
≡≡≡≡≡≡≡≡